---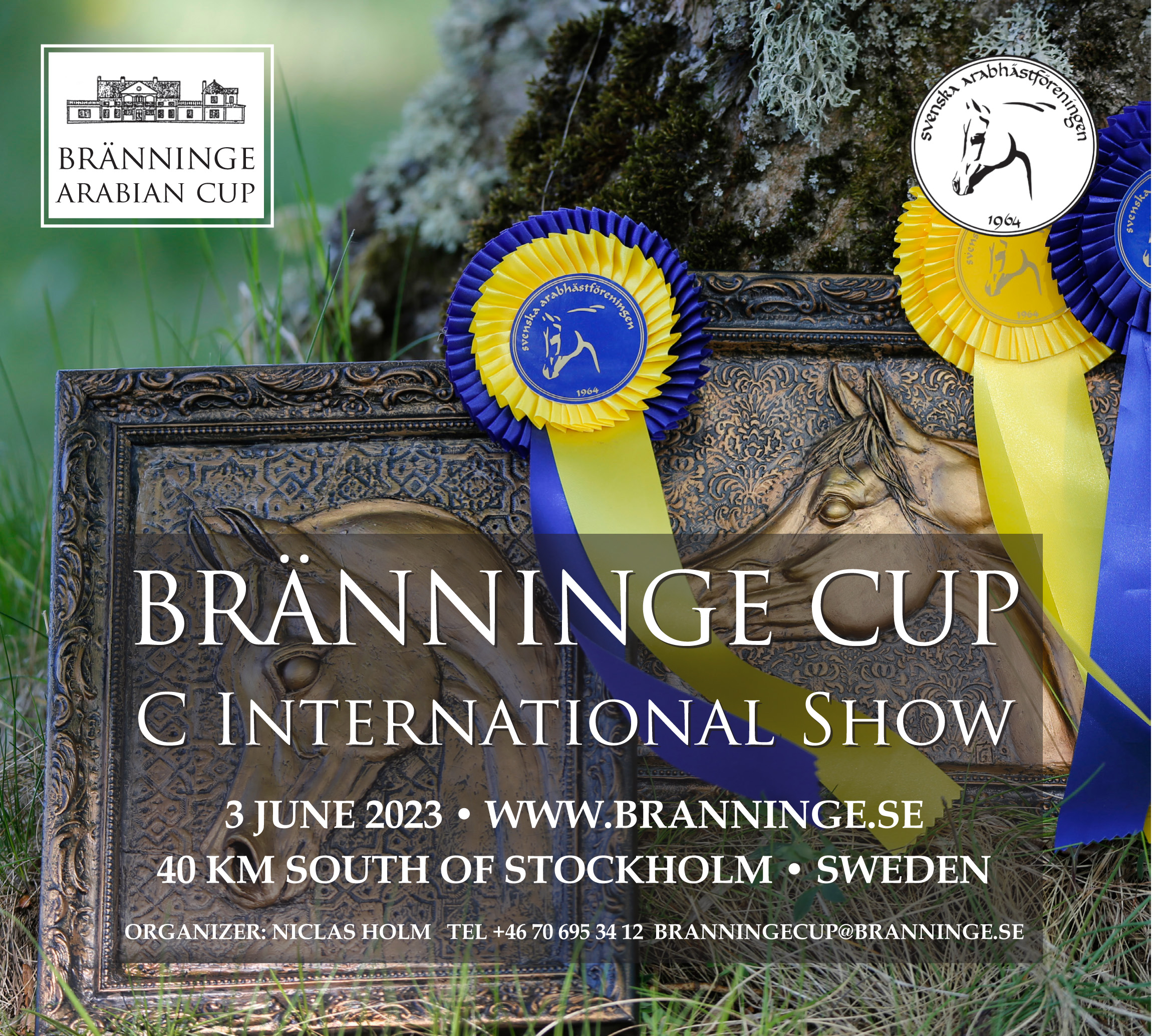 ---
The 3rd of June it's time for the most exciting exhibition of the year! 🙂 
Bränninge Cup is an Ecaho International C-show open for both amateur and professional handlers. It's held at Bränninge farm just 40 km south of Stockholm and we welcome exhibitors from the whole Nordic region including Denmark and Norway!
We focus on learning while having fun together with your horse, and our amazing judges prides themselves on taking the time to give advice and offer ample feedback for anyone who hasn't shown their horse before!
This year we'll offer live-stream courtesy of Arabian Essence – boosting the value of showing your horse here as well as giving everyone the opportunity to follow the show online!
We offer quality stabling situated just 150 meters from the exhibition ring – perfect for those of you who lives further away and would prefer to arrive the day before.
---
Place: Bränninge Gård 40 km south of Stockholm
Time: kl 10.30 on the 3rd of June 2023
Last entry date: 19th of May
---
You'll find all the information about the show here
---